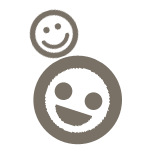 ¡Welcome to the Arco Iris (Rainbow) Association!
Arco Iris Turmanyé!.
The association is a non-profit Christian organization that was founded in the Andean City of Huaraz, Peru, in 1999. It was created to help bring hope to the people of the Ancash region of Peru.
The rainbow is a symbol of hope, and Turmanye means "rainbow" in Quechua.