Story
The association is a non-profit Christian organization that was founded in the Andean City of Huaraz, Peru, in 1999. It was created to help bring hope to the people of the Ancash region of Peru.

The rainbow is a symbol of hope, and Turmanye means "rainbow" in Quechua.
Read more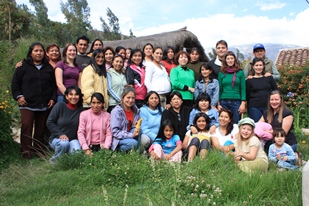 Mission
We are a Christian organisation committed to changing the lives of those in society at high social risk, working to improve their spiritual understanding, education, health, social standing and business initiatives. We help to facilitate the process of spiritual and material change to enable fairer and more sustainable development.
Vision
By 2015 Arco Iris will have become a stronger Christian organization, working alongside the regional development plans of Ancash and increasing our influence in other areas of Peru. We will be facilitating sustainable development among the vulnerable sectors of society and demonstrating the love of God in all we do, as shown in His Word.